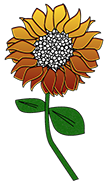 WELCOME
Welcome to Anna's Cucina Rustica in Vandergrift, PA. Just a quick zigzag off of state Route 56 sits a two-story building where you'll feel you've traveled across the Atlantic to a small village in Naples, Italy.
Our softly lit dining room with crisp white linens allows for no distractions from the food. There are no recipes. Anna cooks from memory and instinct, with a pinch of this and a handful of that. Early every morning she bakes the daily bread; simple round loaves, chewy yet tender, like in the old country. And every day she starts anew, washing lettuce, making meatballs, assembling lasagna and ravioli.
We invite you visit us and experience a little taste of Italy right here in the AK Valley.
RESERVATIONS
Phone: 724-567-5515

HOURS
We're open for dinner on:
Tuesday-Saturday: 4:30 - 9:00pm
Closed Sundays and Mondays
Hours subject to change
Location:
Anna's Cucina Rustica
118 Carolina Ave.
Vandergrift, PA 15690


© Copyright 2012 CBT Creative Consultants, Ltd